Fed up and thinking of what to do during quarantine? Don't worry because we won't take much of your time and take you to the list of the 6 best Netflix shows you can watch during the quarantine period so HURRY UP AND GET YOUR  POPCORNS READY!!!
1. Stranger Things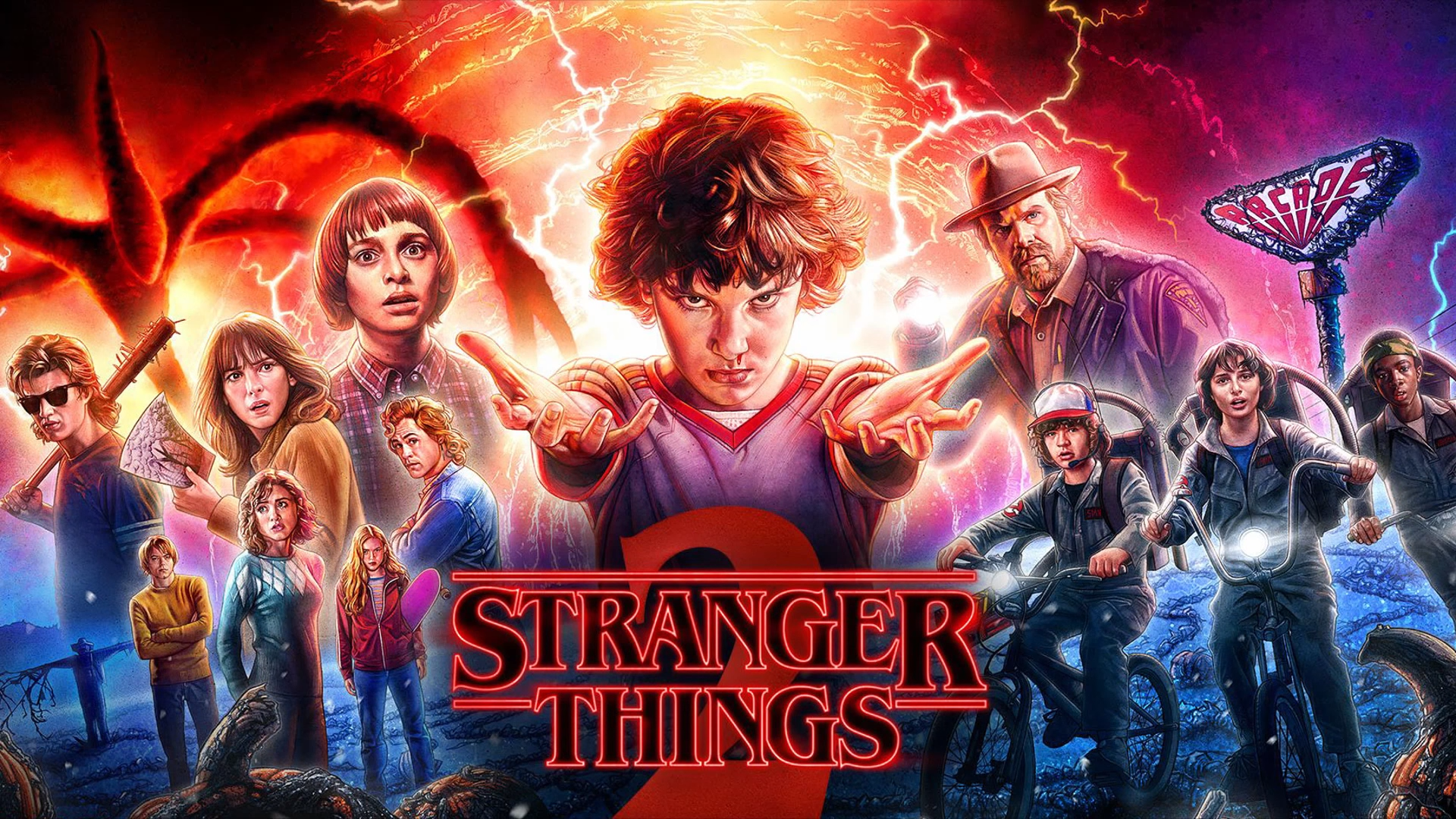 This nostalgic Sci-Fi show has gained numerous nominations in the awards which started its first season in 2016 and now will be having its 3rd season in 2020
This story takes place when a young boy disappears. His mother who's a police officer and his friends starts inspecting and finding him where they get to know about some mysterious supernatural forces involved in it. In order to get their friend back, they fight against those mystical forces.
2.YOU
This show has taken over the whole social media which is a blend of thrill, drama and romance. However, its first season took place in 2018 and its second season is out in Dec 2019; the fans are loving it and are already demanding for a season 3
This story starts from the New York bookstore manager Joe who is also a serial killer, falls in love with Beck, a writer.  He gets obsessed with her so much that he starts getting every detail about her through social media and gets rid of every hindrance or a person that gets between him and Beck.
3.MONEY HEIST
One of the top shows of Netflix is the Money Heist which was released back in 2017 with its 1st season and the 3rd season was out in December 2019 and now the 4th season will be out in April 2020.
It's a story revolving around a mastermind who is planning to form the biggest heist in history involving 8 other people with different skills.  These thieves construct different schemes facing the police and authorities to succeed in their master robbery.
4.PEAKY BLINDERS 
Historical Fiction, Action, Crime with 5 seasons is one of the top shows of Netflix which screened it's first episode on 12th September 2013.
This series is based in 1920 England after the first world war. A dangerous boss Tommy Shelby who leads the Peaky Blinders which is a criminal gang in Birmingham, on the other hand, Detective Chief Inspector in the Royal Irish Constabulary is sent over to clean up the city of the Irish Republican Army, gangs and common criminals. His only aim is to nab Tommy Shelby.
5. CHILLING ADVENTURES OF SABRINA
Sabrina gives its own unique storyline that has dark and interesting plot development along with a few plot twists for kicks. It is a horror fiction story which screened on 26 October 2018.
Sabrina is half-witch having a mortal mother and father's sisters who are witches. Sabrina's adventures consist of her using her powers secretly to help others but witches are not allowed to tell mortals about their existence. With everyday adventures, she is learning more about the use of her powers, through her aunts or from trips to a magical house to other witches.
Hope this list will help you cope with quarantine.